The Sun Dagger Film
This classic, timeless film documents the extraordinary celestial calendar created by ancient North American Indians, and rediscovered by artist Anna Sofaer, high on a butte in New Mexico. The "dagger" is presently the only known site in the world that marks the extreme positions of both the sun and moon. The film explores the complex culture of the Anasazi Indians who constructed the calendar, and thrived both spiritually and materially in the harsh environment of Chaco Canyon a thousand years ago.
Study guide available.

HOW TO WATCH:
Rent and stream the full version on Vimeo CLICK HERE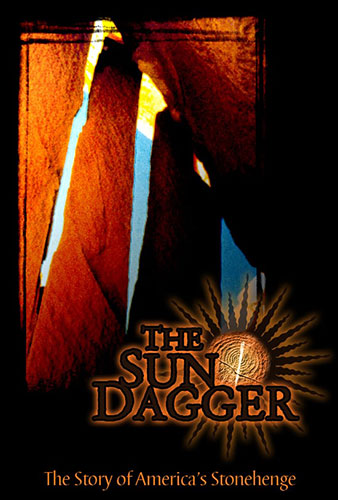 REVIEWS
"…as an astronomical and geometrical marvel, it ranks with the Pyramids and Stonehenge."
Science 84

"THE SUN DAGGER is a "must-buy" for school districts and public libraries."
Media & Methods

"The multidisciplinary nature of this film makes it possible to use it in many classroom situations. The excellent teaching guide, written by Don Reid, vastly improves the film's instructional value."
Journal of College Science Teaching

"Both (versions) are excellent."
Editor's Choice, Science Books & Films
The Mystery of Chaco Canyon and The Sun Dagger are available for HOME use and for EDUCATIONAL use. The EDUCATIONAL version has an accompanying Teachers Study Guide. Half hour versions of both films are avaliable for teaching (please email info@bullfrogfilms.com for this option).
The astonishing discovery of an ancient celestial calendar in Chaco Canyon, NM
58 minutes
(28-minute version available)
Color
16mm available
Grade Level: Grades 7-12, College, Adult
US Release Date: 1983
Copyright Date: 1982
ISBN: 1-56029-320-9
Directed by Anna Sofaer and Albert Ihde
Produced by The Solstice Project
Narrated by Robert Redford
Awards
Blue Ribon, American Film Festival
CINE Golden Eagle
Margaret Mead Film Festival
Receive Action Alerts & Project Updates by email from us!