Anna Sofaer
At summer solstice in 1977 Anna Sofaer rediscovered the Sun Dagger site near the summit of Fajada Butte in Chaco Canyon New Mexico. Following this finding, Sofaer conducted three decades of research on her further astronomical findings. Through the non-profit Solstice Project, she has coordinated the work of interdisciplinary teams – including astronomers, archaeologists, anthropologists, architects, computer animators and remote sensing experts. Sofaer published much of this research in nine scientific papers, now republished in "Chaco Astronomy: An Ancient American Cosmology".  Sofaer's work has also included extensive educational presentations with schools, universities and archeological groups, as well as consultations with Pueblo educators who regard Chaco as a place with primary significance in their history.
In 1982 Sofaer produced, directed and co-wrote "The Sun Dagger," an hour-length documentary narrated by Robert Redford and broadcast nationally by the Public Broadcasting Service (PBS). This film documents the Sun Dagger site's intricate markings of the solar and lunar cycles with light patterns on spiral petroglyphs. The late Joseph Campbell and the late Alfonso Ortiz of Ohkay Owingeh express poignant insights into the Chacoans' symbolic joining of the sun and moon.
In 2000 Sofaer produced, directed and co-wrote "The Mystery of Chaco Canyon," an hour-length film also narrated by Redford and broadcast nationally by PBS and by the National Geographic Society on its international cable network. The film is now available on Amazon Prime. This film documents the solar and lunar alignments of the Chaco culture's primary architecture and the cosmographic alignment of the Great North Road. Several archeologists and Pueblo people speak of the significance of these findings.
In 2010 Sofaer, with archeologist Richard Friedman, through the Solstice Project, recorded the Great North Road with LIDAR (aerial laser scanning). This effort, funded by a grant from the National Trust for Historic Preservation, precisely documented the Chacoans' remarkably elaborate alignment to the North. It also affirmed the great efficacy of LIDAR to precisely record other Chaco "roads." Following the Solstice Project's nomination, the Great North Road is now designated as one of the "Eleven Most Endangered Sites" by the NTHP.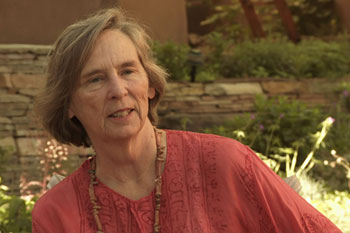 Receive Action Alerts & Project Updates by email from us!